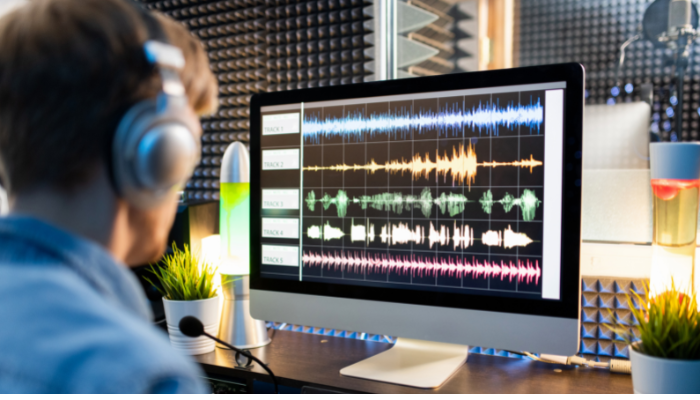 Audio Visual Solutions in Dubai
Audio Visual solutions are a critical component of modern presentations and events, providing a way to combine sound, images, and video to create an engaging and impactful experience. AV solutions integrate technology such as audio systems, projectors, displays, and software to deliver dynamic and memorable presentations and events. They are essential for organizations looking to effectively communicate their message to their target audience and create an impactful user experience.
Importance of Audio Visual Solutions
AV solutions are important in a variety of organizational settings, including corporate events, conferences, trade shows, educational institutions, and more. They provide a way to enhance the overall user experience and engage audiences more effectively. By incorporating high-quality sound, clear images, and visually appealing presentations, organizations can improve the impact and effectiveness of their presentations.
AV solutions can also help organizations to achieve their business goals and objectives. For example, in the context of a trade show or conference, AV solutions can help companies to showcase their products and services to a wider audience, increase brand awareness, and generate leads. In educational institutions, AV solutions can be used to create engaging and interactive lessons, making it easier for students to understand complex concepts and retain information.
Organizations can also use AV solutions for internal communication and training purposes. For example, AV solutions can be used to conduct virtual meetings, training sessions, and webinars, enabling organizations to reach a wider audience and reduce travel costs.
Some of the advantages of Audio-Visual Solutions are:
Improved Presentation and Audience Experience: Audio visual solutions elevate the overall presentation experience by incorporating dynamic visual aids. The combination of sound, visuals, and other multimedia elements enhances the audience's engagement and understanding of the information being presented.
Customizable to Meet Specific Needs: Audio-visual solutions can be tailored to meet the unique needs and requirements of different organizations, ensuring that presentations and events are effective and efficient.
Improved Professional Image: The use of AV solutions can greatly enhance the professional image of an organization, demonstrating their commitment to innovation and excellence.
Accessibility: Business Audio visual solutions can make presentations and events more accessible for individuals with hearing or visual impairments by incorporating closed captioning, audio description, and other accessibility features.
Increased Efficiency and Effectiveness: It can streamline meetings and events, saving time and improving efficiency by eliminating the need for manual processes and reducing the likelihood of technical issues. This helps to ensure that presentations and events run smoothly and without interruption.
Where to find Audio Visual Solutions?
VOIPBIRD is a leading provider of audio and visual solutions in the UAE, offering a range of products and services to help organizations create impactful presentations and events. Our team of experienced technicians and engineers work closely with clients to understand their specific needs and design customized solutions that meet their unique requirements.
Our company provides comprehensive audio-visual solutions, which encompass sound systems, lighting, projectors, displays, and control systems. We not only offer these components but also extend installation and support services. Our offerings are designed with adaptability and growth in mind, allowing organizations to upgrade or incorporate new elements with ease as their requirements change.
At VOIPBIRD, we are not only recognized for our technical proficiency, but also for our unparalleled customer service. Our support team is on standby 24/7 to address any technical challenges, guaranteeing seamless and uninterrupted events and presentations.
Why Choose VOIPBIRD for Audio Visual Solutions?
There are many reasons why organizations should choose VOIPBIRD for their business audio visual solutions:
Expertise and Experience: Our team of experienced technicians and engineers have extensive knowledge and expertise in the audio-visual industry. This allows us to design and implement solutions that meet the unique needs of each client.
Customized Solutions: We understand that each organization has different requirements, which is why we work closely with clients to understand their specific needs and design customized solutions that meet those needs.
Wide Range of Products and Services: We offer a range of audio visual solutions, including sound systems, lighting, projectors, displays, and control systems, as well as installation and support services. Our solutions are designed to be flexible and scalable, making it easy for organizations to upgrade or add new components as their needs evolve.
Exceptional Support: Our team of experienced technicians and engineers are available to provide ongoing support, ensuring that audio visual and solutions continue to function optimally.
Organizations in the UAE searching for audio-visual solutions need look no further than VOIPBIRD. Our team of seasoned technicians and engineers, along with our dedication to customer service, sets us apart from the competition. We take a personal approach and work closely with clients to comprehend their individual needs, resulting in tailor-made solutions to meet their particular requirements. Whether you aim to enhance your current audio-visual system or create a new one from the ground up, VOIPBIRD possesses the know-how and experience to help you reach your objectives.